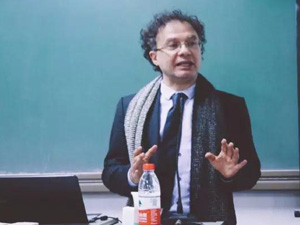 Last Friday, Michele Geraci was invited by College of Management and Economics of Tianjin University to give a public speech titled "China and the World Economy in the Trump Era".
In his speech, Geraci said Trump is the biggest Black Swan in the recent history of American politics and, therefore, economics. An abrupt change with the past that will surely bring changes to the word for the next four years, and the years to come. Notwithstanding the negative impact that trade barriers may have on the global economy and on China, the election of Trump is actually good news for China: China is the only country in the world that can mobilize people, capital and raw materials in large quantities and in short period of time and when Trump announced that the U.S. infrastructure will be "second to none", he was almost inviting China to exchange potentially worse trade conditions for better investment opportunity into the U.S. Black Swans are always opportunities if well understood: China needs to quickly move to value added manufacturing (China 2025) and having some trade issues with the U.S can, actually, only help China's speed up its transition towards innovation.
The public lecture was well received.