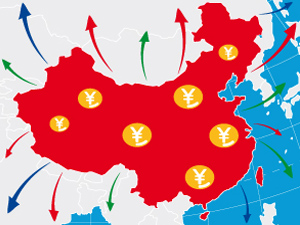 Mercator Institute for China Studies report claims that in 2016, the China outbound total Foreign Direct Investment increased 40%, reached a high level at 189 bn USD. Among all those investments, direct investment into Europe increased 77% to 37 bn USD. Investments to the US increased to 45.6 bn USD. Private firms were the main investors and i2016 was the first time that private firm investments exceeded state owned firm investments.
Looking into the future, PwC thinks that in 2017, the value of China outbound FDI might be lower than that in 2016. This would be due to the new Chinese government regulations that extended the approval process for cross border M&A in the attempt to limit capital outflows.
Even if indeed there is some closure in the capital account flows, one should also take into account potential increases in demand for inbound investment from other countries. In particular I would advice to pay particular attention to Trump's infrastructure development strategy for the US which maybe require Chinese input.