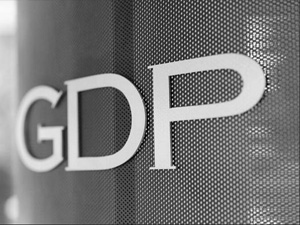 As expected, the GDP grew by 6.7%, down from the 6.9% in 2015. This was the lowest growth since 1990, but within government guidelines of 6.5%-7%.
Strong financial expenses and bank debts kept high growth in real estate industry. But Xi warned that Chinese economy is facing downward pressure, where financial risks and industrial overcapacity are top economic challenges.
Additionally, the risk of trade war with America is another challenge threatening Chinese economy.
In truth GDP growth rate in China is largely irrelevant and rather than being an achievement, it is simply "a budget target ". China is the country with the highest proportion of investment/GDP ratio and, therefore, in order to meet GDP growth rate, the country just need to invest whatever gap is left from consumption and net export. Basically, a plug.