Export of our Made in Italy is confirmed as the driving force of our economy. Representing about one third of the country's GDP, every 1% of export growth translates into 0.3% growth in Italy's overall GDP. In line with our strategy "Protection of Key Countries and Promotion of Emerging Countries", a major push came from non-EU countries, where we have concentrated our institutional trips. Great performance of our export in the United States, from where we have just returned.

Figure 1: Italian Export growth rates by countries (May 2019 vs. May 2018)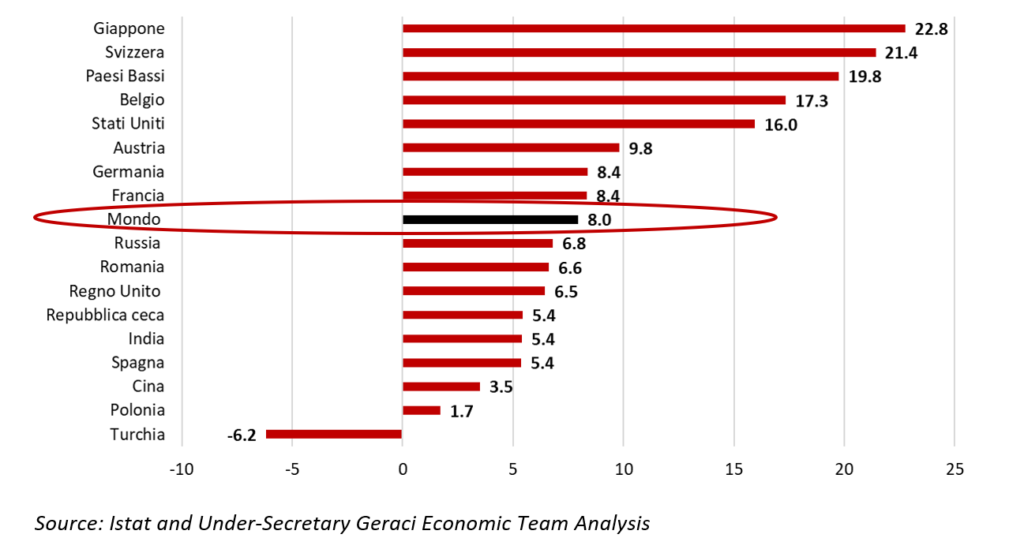 May 2019 vs May 2018
In May 2019, year-on-year export growth was + 8% while imports grew by + 3.4%. Exports had an excellent performance both in EU countries and outside the EU (with the sole exception being Turkey).
In particular, among the EU countries, in May compared to the same month of 2018, exports grew in double figures in the Netherlands (19.8%) and in Belgium (17.3%)
In non-EU countries, the most dynamic target markets were Japan (+ 22.8%), Switzerland (+ 21.4%) and the United States (+ 16%)
January-May 2019 vs January-May 2018
Looking at the first 5 months of 2019, compared to the same period of the previous year, there was growth in both exports (+ 4.0%) and imports (+ 2.9%). The excellent performance of exports was driven by sales trends in non-EU countries.
Among the EU countries the best performances of Italian exports were recorded in Belgium (+ 7.5%), the Netherlands (+ 4.9%) and Austria (+ 4.6%).
Among the non-EU markets in the first 5 months of the year Italian sales grew most in Switzerland (18.6%), Japan (+ 15.1%) and the United States (+ 8.5%) and India (+ 7.9%).
Japan, the United States and India have been the subject of as many as 6 of our foreign trips, two for each country, in line with out new "Core + Satellite" strategy that aims to consolidate our exports in traditional countries (EU and USA) and to seize opportunities in countries extra-EU, Asia in particular, where values are still low but growth rates are high
In the first 5 months of 2019 (compared to the same period of the previous year) the most dynamic sectors on foreign markets were: pharmaceutical, chemical-medicinal and botanical items (+ 26.5%), the clothing articles sector (+ 8.4%) and food, drink and tobacco products (+ 8.3%).
Figure 2: Italian Export growth rates by countries (Jan-May 2019 vs. Jan-May 2018)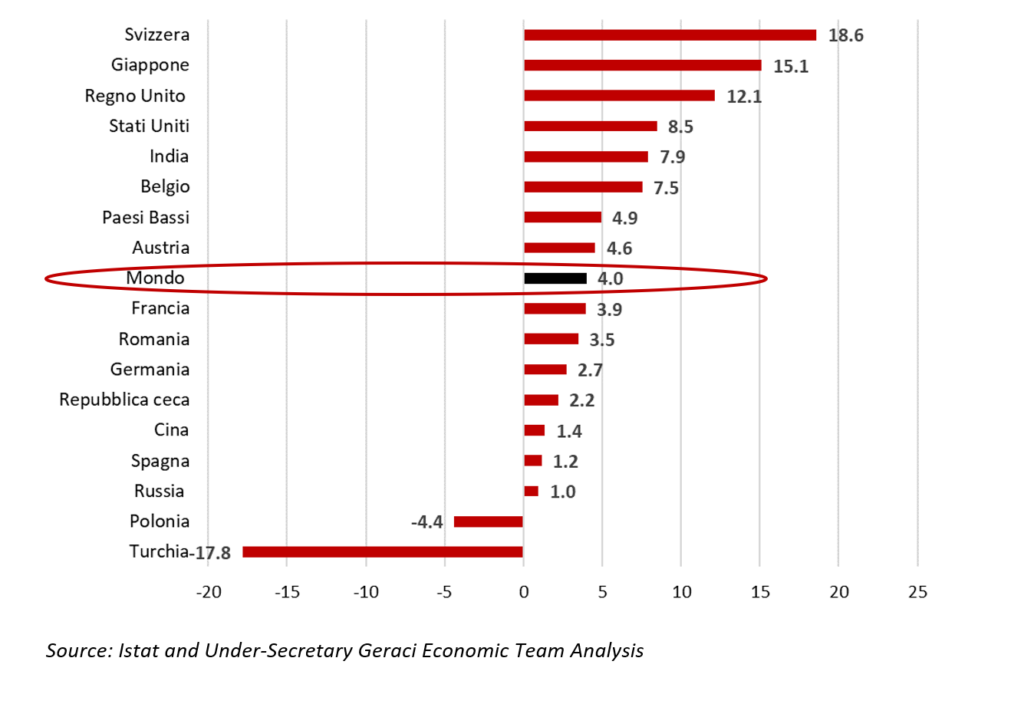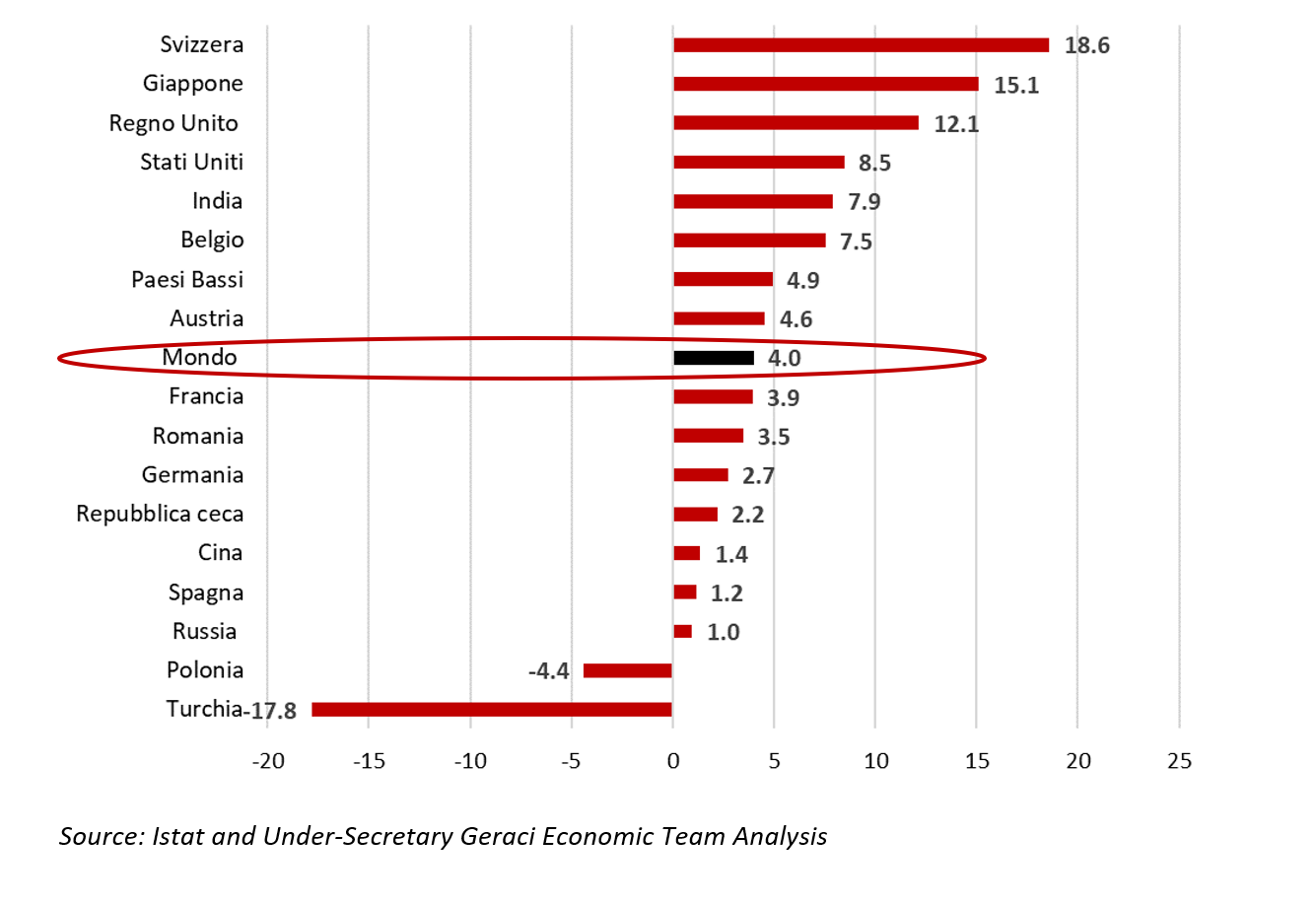 Figure 3: Italian Export growth rates by sectors (Jan-May 2019 vs. Jan-May 2018)