This G7 is a bit immediately renamed as the G7 of all against China, with a Joe Biden who calls for a rally those who are its historical allies precisely the G7 countries and with quotation marks, a common goal to stem China. It can be done? How do you evaluate these first steps of Joe Biden as American president in his relations with China? And above all you who have just arrived a few days ago, what is the situation in China after the pandemic? 
PLEASE NOTE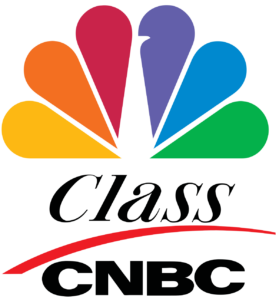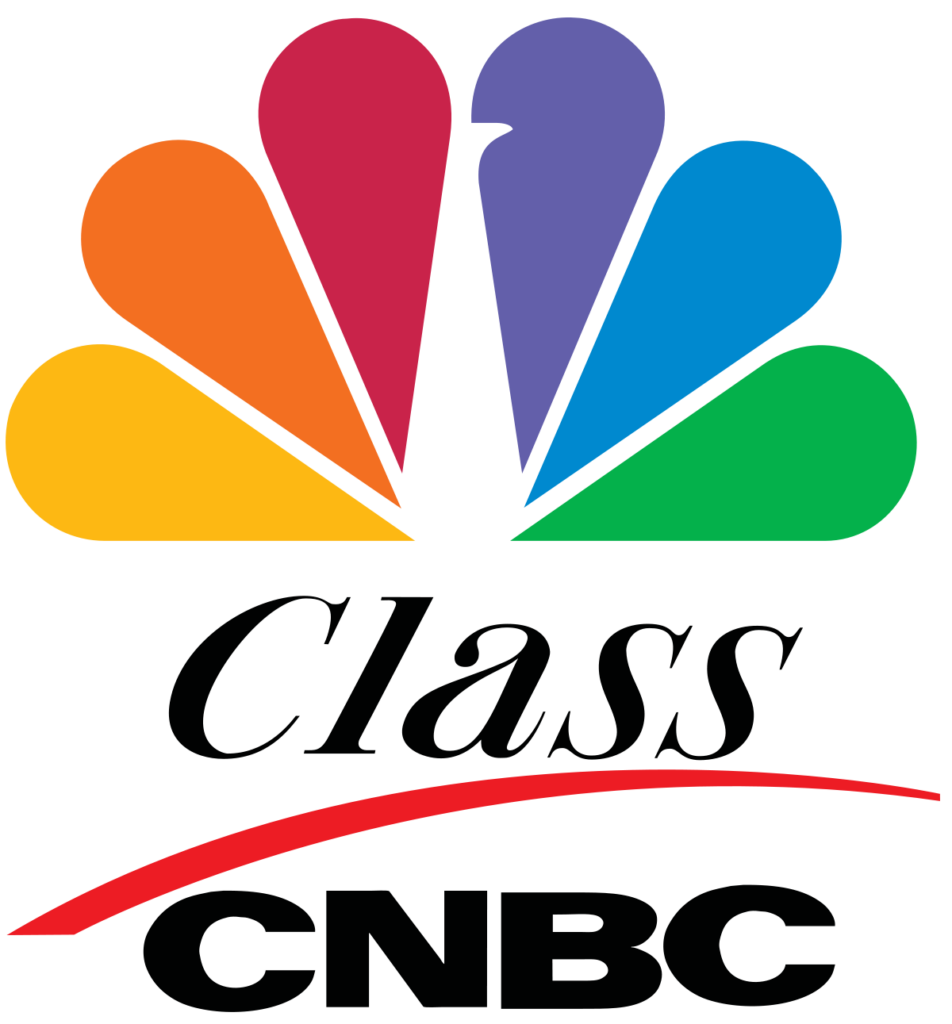 This video is an extract of the original video interview made by Class CNBC and avaiable on
milanofinanza.it
So I think everyone is against China, attention there are 195 countries in the world minus seven there are 188 so the rest of the world can also think differently we must also keep in mind that the G7 was born when they were the seven largest economies in the world , today the seven G7 countries are no longer the seven largest economies precisely because the Vina and India are missing, Italy would not be part of the top 7, the incidence on world GDP has dropped from 64% to just over 40 in the last 10 years – 20 years and that of India and China has gone from almost a few percentage points to that 20% so there is an evident shift in numbers towards Asia, not only towards China but also towards India and then all the other emerging economies . I don't even want to start talking about Africa. So beware we 7 have, it is right and it is a good thing that we can finally meet in Cornwall, which is a beautiful place among other things and see each other and establish those personal relationships between the leaders. It is right that we are talking about global problems, but beware we need a prosperous China, we need an Asia that moves forward because it is an outlet for our products. Be careful not to throw a shot in the foot because it's okay to be competitors and we are with France, Germany and even with our American friends.
It is right to strengthen the Atlantic geopolitical alliance which I think has never been questioned nor by Italy, despite what has been said about our Conte I government, we have always been firmly Atlantic we have told Washington to remind our friends Americans perhaps there was a narrative that marched on this idea so it is right to re-emphasize it, President Draghi is right to talk about it, but this geopolitical alliance must not cost the economy. Because we did minus 8 and 9 last year, we have many sectors in difficulty, you know them very well and therefore be careful not to create useless enemies. We can be Atlantic as we, Europeans as we must, even in silence without necessarily and say or accuse others that are one to which we sell 40 billion of Made in Italy products, others in Korea, Japan and Vietnam because they care if we if we were to play against a country, let's do against China, we would also have difficulties with other Asian countries because China is the dominant country there and also Japan, Korea begin to have doubts about who to stay with. So I'm very much against having to impose a stay with us, or stay with them. We are with Europe, we are with America of course, from a geopolitical point of view, but we want to do with China and with the rest of Asia what America itself wants to do, that is, to sell more of our products.
So professor, precisely, the speech is economic also because obviously we are an economic-financial television, you who live the post-pandemic situation in China for many months , you in your previous connections had told us: masks are used in shops but already in some cases in some in some cities they are no longer even used. We have seen people resume a normal life now even a little confrontation with an Italy that is practically returning to the white zone and therefore already very different even just a few months ago. The situation in China, the pandemic is just a memory? Knowing that here great credit is given to this return also in the white zone, to the vaccination campaign which in China is much further behind than in Europe and the United States.
Exactly the vaccine in China is used very little and this for two reasons: one because the effectiveness of the Chinese vaccine is perhaps not as high as the others and then precisely there is no need to vaccinate because the virus is not widespread in the population as well as it is in other countries instead. So beware the low vaccination rate is a bit of a measure not of the failure but of the success of China that does n't need the vaccine to solve the problem. She asked me how the situation, I last year in 2020 I went to Wuhan where there is, I think we talked about it here, the museum of the virus. So in the imagination of the Chinese population, the virus is something that today lives inside museums and there are schoolchildren in line that they visit, as China has managed to stem and then defeat the virus. It will also be a question of propaganda, let's call it that, of soft power that the government obviously does towards its citizens to get those internal consents. Let's face it we all do it and we often use international politics to get consensus the government does not need the votes it does it for a matter of image, to strengthen but the virus is not there. I live quietly, we teach at the university, we turn and travel, with apps, with tracking there have been cases in Shanghai, I tell you this anecdote: they phoned me because five days earlier I had been in the taxi, in the same taxi that had taken a person who was then infected and then they do this tracking at the intersection in the previous two weeks and see in which and if it was less than two meters away with a person who later turned out to be infected. So they did the tracking of all the people who were in those taxis and all the places where this person, who was not even serious, had gone. So the use of technology is very widespread. It sounds really interesting, it would take us far but it's also a question of privacy, because if you don't want to let people know you were in that taxi, the situation becomes more complicated. It is true but they already know it, they might as well use it to protect me and my friends, and my family, so the privacy discourse is right that there is this line but be careful not to fall into the error of having lost privacy without realize it even without going to China. Facebook, Google, we know very well, at least let's use the technology as much as necessary.
Absolutely yes, professor then we said that in China we seem to understand you just told us the virus belongs to museums, lucky them, instead we are facing the prospects of a recovery throughout Europe only now. The number one of the European Central Bank said this also in the last few hours , a strong recovery is expected in the second half of this 2021 and the upward revision of the estimates by the Bank of Italy has arrived in these hours, which foresees for GDP in 2021 +4.9 – 5% by now we are aligning with this 5% which is certainly important for our country. Professor are we too optimistic in your opinion? As you can see, especially given that the Bank of Italy has justified this revision thanks to the PNRR and right in these hours the news arrives that the green light should arrive on the first five floors already on Tuesday , but Italy should not be in the top five, but in any case we have presented and it now seems obvious the green light from Brussels.
So there is an effect, let's say almost mathematical, that is, if you spend x, the GDP rises by at least the nominal one, so with low inflation we assume and that nominal GDP is almost the real GDP with the problems we have on the part of the offer. So it is clear that if we spend, we have the 209 billion spread in seven years we spend 20-30 it is clear that even those thirty are two points of GDP more or less and this is almost mathematical. So this also this number of almost 5%, beware we didn't even do 8 and 9 last year a + 5% on an obviously lower basis, based on 91 so what does this mean a little less ? That next year it will be maybe 3 or 2 and then we go back to the normal life of the 0 point. So we have practically lost ten years of GDP, we have already lost the twenty from 2000 to 2020, now we are moving towards 2028-2029, these are my estimates to return to previous levels. We also see it in the numbers, for example, of exports, which have risen by 4 percent and which is in line with this GDP, but beware in China it has grown by 18%. In other words, the rebound in the first quarter must be a rebound, otherwise it is akin to trying to chase and it will take years. Attention then another technical thing, within this GDP there is also a discussion of how it is distributed, because it is not uniform there are sectors that are in very serious difficulty and this when it happens that the company is a little and elastic, it crumbles, the average loses a moment of meaning because it is not enough to say, to make all the boats of all sectors float . We have big problems on tourism, even on exports, the attention we need, which is why we said earlier we must be careful not to antagonize those who buy our products. Because it is important that everyone can benefit from this growth.
Professor, you mentioned tourism, one of the sectors even when you were undersecretary in the Conte I government, on which you particularly focused, that's by the way, even a little to continue following the logical thread of our chat we were saying about the vaccination campaign, there is a lot of talk about the green pass of the possibility for tourists who have been vaccinated to come to our country, we know how important it is. Among other things, China in fact evidently makes a more self-sufficient choice since I imagine a sufficient number of people who can visit it, because when the vaccine is not so widespread, I imagine that they will ask for the vaccine to foreigners who will enter. But above all, what are the prospects for our tourism? Which is certainly one of the sectors that is most affected by the pandemic effects.
It is that 15% of GDP between direct and induced tourism is worth 98 plus the rest, around 240 billion so an important thing : tourism also has a component of purchases for example of tourists of our Made in Italy, let's think of luxury when people go to Milan, to Rome to shop and that too is in serious trouble. We export a lot on luxury and this is in serious difficulty compared to that, also comparing what we have difficulties with hotels and restaurants, I have just returned and I see a city, where I live in Rome, basically empty compared to what it should be the turnout in June. Attention here too there is a non-linearity because the bookings especially of the tours, especially of wealthy tourists America and Asia are not all a bit last minute so if we are unable to start again on tourism immediately we risk losing the summer season that is now in difficulty and I do not want to be in the shoes of the new minister Garavaglia because it is really a hot potato and it is difficult because all the rest of Made in Italy is towed by it. And then we must also give ourselves some reforms on the way we welcome tourists. So we have to clean up the cities, we have to make life easy for tourists, even with electronic payments where possible by giving the choice not the obligation, so I am not talking about eliminating cash at all but those who want to pay by card, with payment systems electronic, whoever wants to pay with cash. Allow me, on the train on the Frecciarossa you pay for coffee only with coins, now it is not possible for a tourist to not have the bar open for three hours on Frecciarossa , but we too have no change, we cannot buy coffee or coffee. water, so for three hours can not drink. This is unacceptable in a world where we do not even pay attention to an airline, even here or on Alitalia I am very worried because I do not have a flag line and I do not want to be a director but the others are and therefore we must go beyond the we want to have everything managed by the market, the other economies not only the Asian ones but also those close to us like France are much more dirigiste, with a state well present. That is, France has AirFrance, Sofitel, Carrefour, Airbus and it is clear that all this creates a system. Now I really worry and if we had to give up an Alitalia that goes to Boston, New York, Los Angeles, Tokyo, Seoul and Shanghai to pick up tourists and what will happen? That they will have to take other European airlines I know very well how they will do it, it will be a flight to Frankfurt that will arrive in the evening, there will no longer be the connection to Rome, one more day in Germany or Paris one day less in Rome and then slowly there gets used to it, this can create structural changes in the imagination of tourists who will then say: "Okay, in short, Germany is not so much worse than Rome" and this takes us away not only that day but then they come back and in the meantime their spending decreases too they are gearing up Duty-free obviously they are competing with us and be careful with Brexit, London will have a taxation of duty free and much more convenient for tourists. So many problems, but it is also interesting because there are many possible solutions, but you have to do them.