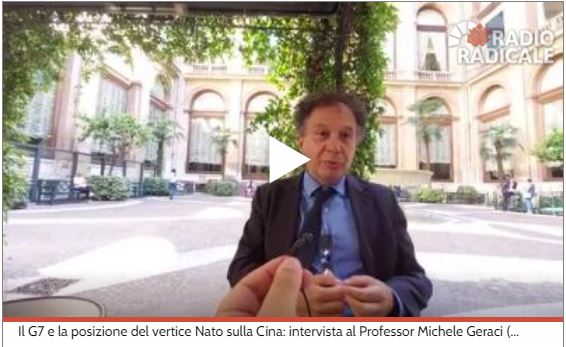 "The G7 and the position of the NATO summit on China: interview with Professor Michele Geraci" by Lanfranco Palazzolo with Michele Geraci (economist, professor of Finance and International Trade).
The interview was recorded on Tuesday, June 15, 2021 at 17:00.
During the interview the following topics were discussed: Asia, Biden, China, Trade, Competition, Economy, Foreign Affairs, G7, Geopolitics, Italy, Market, NATO, Russia, European Union, USA.
PLEASE NOTE