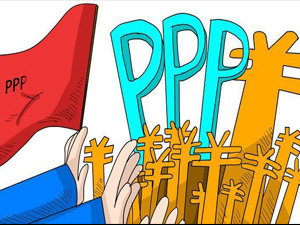 China's National Development and Reform Commission (NDRC) has relaxed financing conditions for PPP (Public Private Partnership) projects. These will now be able to securitize future revenues as a mean of financing.
The intention seems to be to open more financing channels to PPP, an initiative which has been promoted by the Chinese Government but that struggles to take off.
In my view, this latest measure is a further indication of the difficulties faced by PPT initiatives: If there were good NPV positive projects, trust me, there will be a queue of financial investors ready to lend money to such profit generating projects. Especially nowadays with zero-interest rate environment.
In a comment I wrote a while back (Italian) (link), I was arguing that in a typical Public-Private JV, each party should contribute those assets that are relatively more valuable to the JV itself (almost in a Ricardian wine&cheese world).
In China, one would guess that the Government has funds but lack know-how and would, normally, ask the private party to supply know-how. Instead, Private parties are asked to provide capital. It is therefore not surprising that the PPP initiative is taking longer than anticipated.