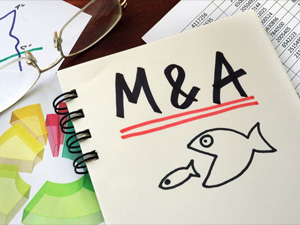 According to Hexun.com (Chinese), the total value of US companies acquired by Chinese companies in the first eight month of 2016 has exceeded the overall value of last year, with over 480 transactions and over 60 billion USD. Aggressively acquisitive groups such as HNA helped China dominate cross-border deal making in 2016. Most of the acquisition happened in Internet and finance sectors, with some in service and communication industries.
State Administration for Foreign Exchange (SAFE), fearing that cross-border M&A may be used by Chinese groups to move capital offshore, indicated that it will crack down on speculative acquisitions. From now on only "Strategic" acquisitions – that is those that have synergies with the buyer's business at home – will be allowed.
During my recent interview with Agichina (Italian), I have argued that, in the past, Chinese cross-border M&A activity was driven by three main factors: 1) Genuine effort to seek investment opportunities abroad and diversify portfolio; 2) Lack of confidence in the future of China's economic growth and 3) Plain and simple excuse to bypass capital control. With the new tightening on Capital Account, China is sending a message that only type 1 acquisitions will be permitted, which is a positive measure. On the other hand, the closing of the Capital Account indicates, as I have often argued, that the Internationalization of the RMB is further away than generally assumed.