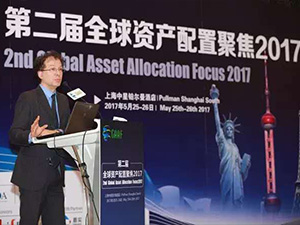 Michele Geraci was a guest speaker at GAAF 2017, yesterday in Shanghai. In his speech, he shared following three viewpoints:
First, RMB will never be international currency.
Second, Interest rate in China needs to be brought up to the same level of GDP growth rate in order to create stable economy
Third, there will be more difficulties for China trade with the U.S. but it will be easier for China outbound investment to the U.S.