Another theme, with which we begin with the first guest, are relations between China, Europe and the United States. It seems that the Biden administration is moving very quickly between Europe and China. And it seems that relations are deteriorating, because Biden looks above all at Europe and Great Britain. In particular, the United States and Great Britain, with their respective diplomats, are essentially reaffirming the relationship between the two countries, while there is a tide with China and Russia. On the other hand, therefore, it will be interesting to understand just how geopolitics will move, including the economic one, obviously with these important relations.
PLEASE NOTE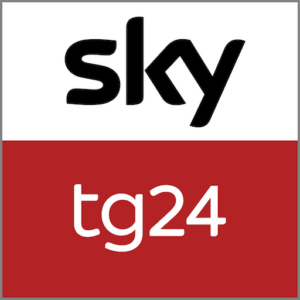 This text is a translated transcription of the orginal video interview made by Sky TG24 and avaiable on
tg24.sky.it
We are connected to Michele Geraci, associate professor at New York University in China, whom I welcome immediately. Professor among other things connected from Xinjiang. We will talk very shortly about these reports I was mentioning, meanwhile Geraci I wanted to ask you why you are in Xinjiang this moment?
I am here on a visit to understand the social and economic conditions in this region of China. A region, the westernmost, which is very important for many sectors of interest to us as well as renewable, wind and raw materials. So it's normal to be here, we're economists, we're scholars, we go on field visits as well as those we do in front of our Pcs. Being a rarity to have the chance to be in China in this period of lock down, I want to take advantage to understand what is happening here.
From the point of view of this "problematic" situation that exists in this region, what can you tell us? Sky News recently wrote an article saying that even press conferences in Xinjiang lack a good degree of credibility. I do not go further because, as you know, many of the media, including us, are looking to Xinjiang with concern about what is happening to the Uyghur minority. There are those who go further, such as the British Members who even speak of genocide. I ask you: is it easy to monitor the situation in Xinjiang anyway? Given, however, also what makes China square to a transparent communication in relation to this region.
Economically it's easy because things are pretty obvious. The problems you are referring to are obviously more complex and I think we should attack the problem from two different angles. One, the question is, is there anything going on in Xinjiang that is different from the rest of China? Because it is clear, we know that China as a whole, however, has an economic and political social system very different from ours. So if we don't worry about some press conferences without transparency, about freedom of speech, about the possibility of voting that we have in Europe and not in China… it's clear that this is a point, like, "ideological" But it is a problem of the whole country of China with which we have to deal for a moment. So when we talk about a specific reason in my opinion we have to understand if there is a specific problem in that region or, if we want to go to the attack, say the whole country system China. Obviously these are considerations that must be made. My feeling is that, as you said, there are exaggerations. The speech of genocide is an insult to the peoples like the Jews or the Armenians who really lived it. So you have to be careful about making those accusations. Also because we pride ourselves on being a system where the rule of law allows us to be innocent until the courts have decided otherwise. So if there are any testimonies or doubts about the treatment of some issues, I think it's right that these issues are brought up and discussed. But then we, who boast of being so-called guarantors, cannot make gratuitous accusations. I say, we do it in Italy, many media do it. We have this, let me say, vice of pontificating on the rule of law, and then we have accusations about trials we do in public with tweets.
It's that it's always very complicated, of course, to talk about investments when we're not fully aware of what's going on in a region. Of course we must certainly talk about it with caution, there is still concern on the front of Xinjiang and there is a problem about this minority that must be addressed in any way. Among other things, you note that Biden and the Biden administration, because it is difficult to talk about investment when there are human rights that are not respected… In short, do you believe that this will in fact bring the United States closer to the issue of human rights and Europe than the previous administration?
The issue of human rights is very important, but it must be addressed in the right way. I believe that every country, starting with Italy, has its own human rights problems… we too have the problem of minorities. Attention, it is my feeling and I say I am here for a few days and I have been touring China for 15 years: I believe that there is no fury on the part of the central government against a specific minority, I think it is a security problem and not an ethnic one. That, of course, is my feeling and it must be verified, and so I call on you to look at the problem from the angle of security and terrorism but not from the ethnic angle. Because there are so many Muslims living around China who have no problems, so the hypothesis of an overkill ad personam is a bit weak in my opinion. That being said, there are many international political problems that dominate the narrative a little bit more than the facts. The problem must be analyzed and looked at with the right eyes of a system of ours that, let's say, needs the courts before issuing sentences.
Thanks Michele Geraci, have a safe trip and then maybe we will also do to the point of what will monitor. Thank you very much!