In collaboration with BioRender, Akiko Iwasaki, Ph.D., Professor of Immunobiology at Yale University School of Medicine, explores COVID-19 Immunology 101 for Non-immunologists.
PLEASE NOTE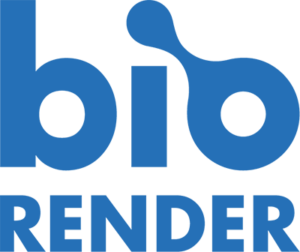 The immune system protects the host from invading pathogens through 2 layers: the innate and adaptive immunity. Innate immunity acts within minutes to remove the pathogen. Adaptive immunity takes days/wks but is specific & long lived, and is the basis for vaccines.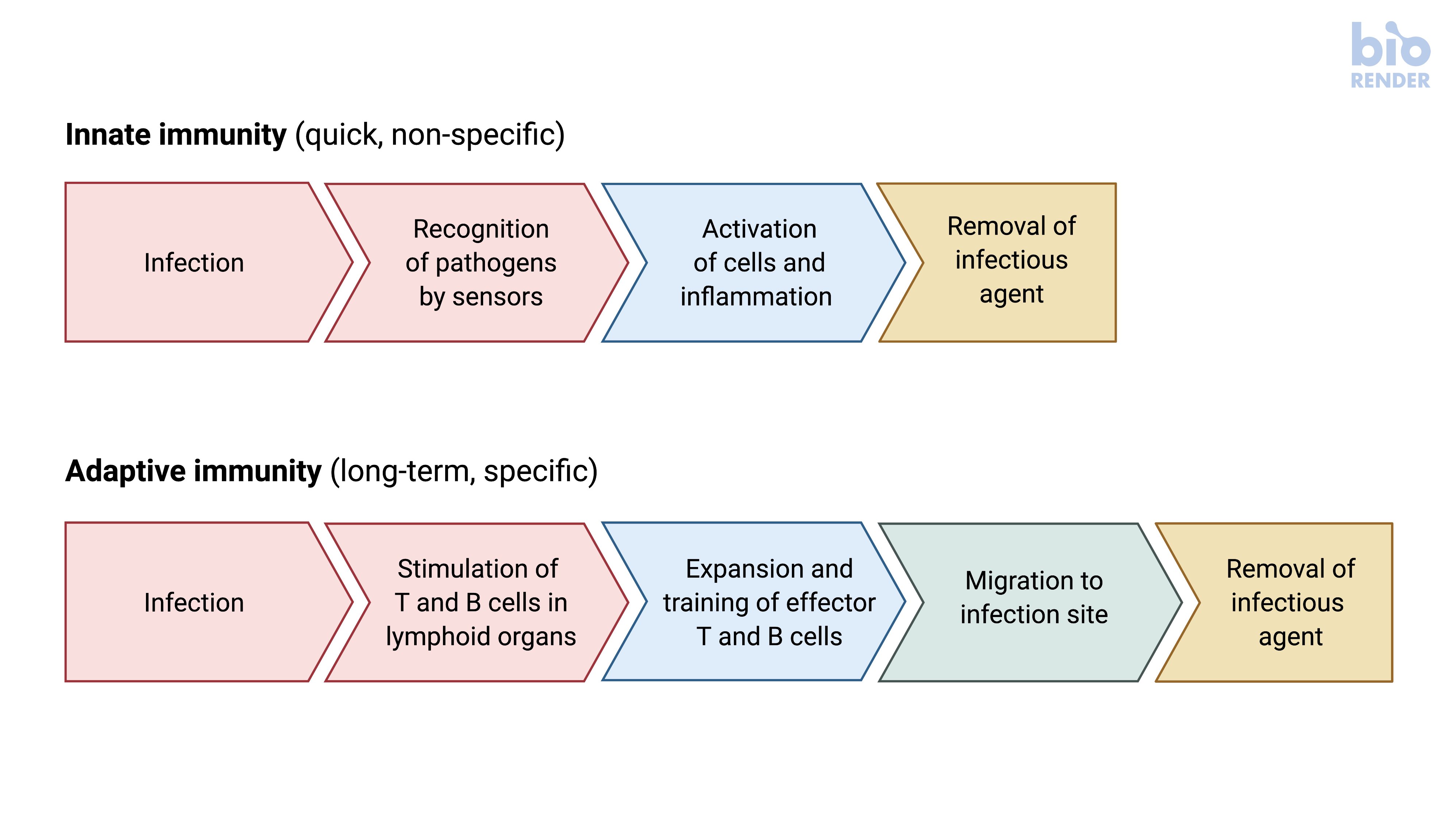 Innate immunity starts by triggering sensors that detect unusual molecules or activities, known as pattern recognition. Once microbial patterns are detected by these sensors (PRR), they trigger immediate alarm through secretion of cytokines and interferons.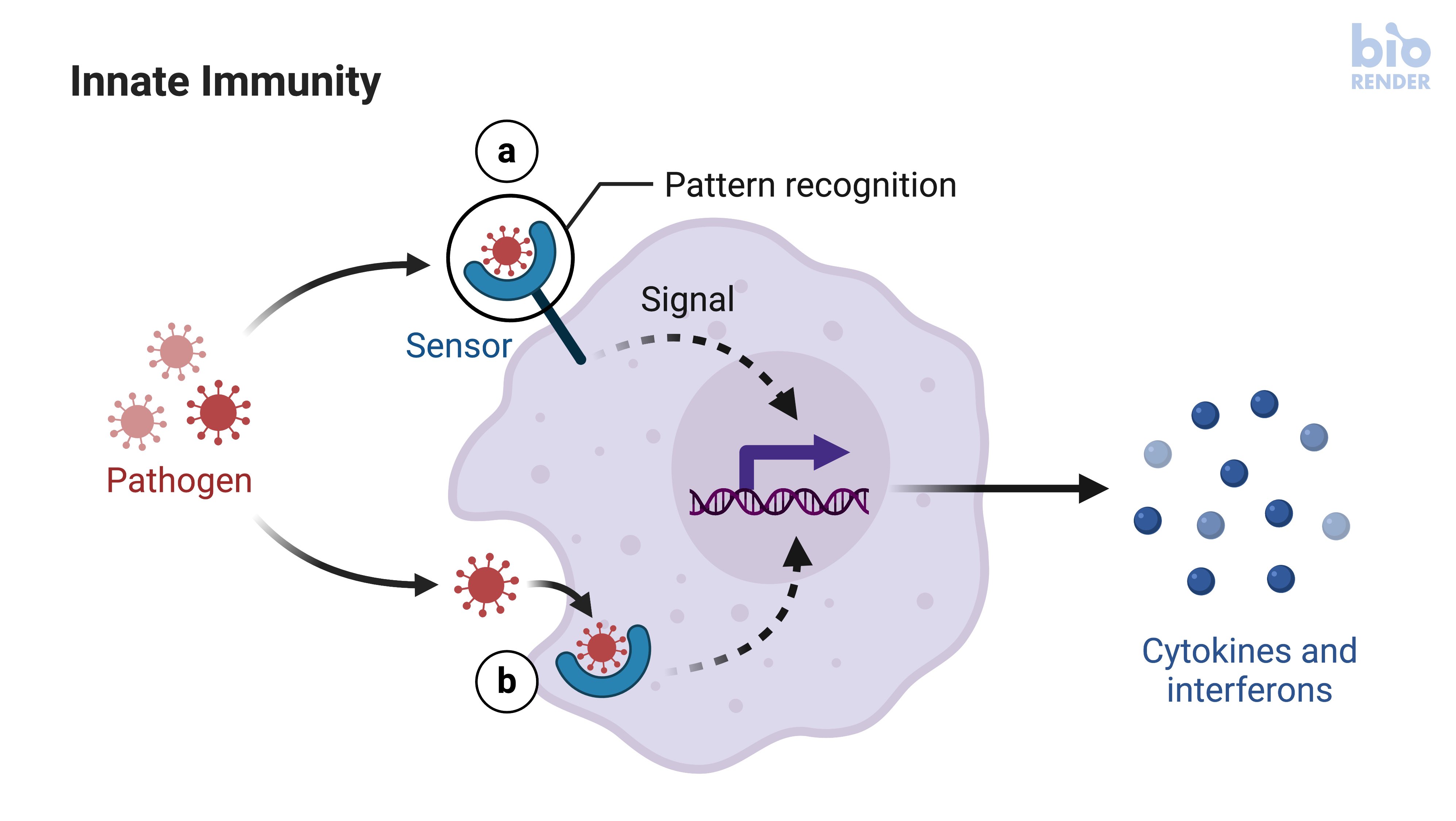 Interferons bind to receptors on various cells around them to help put up guard against further invasion; induce death of infected cells to stop further virus production; and flag white blood cells to be recruited to the site of infection to attack the invaders.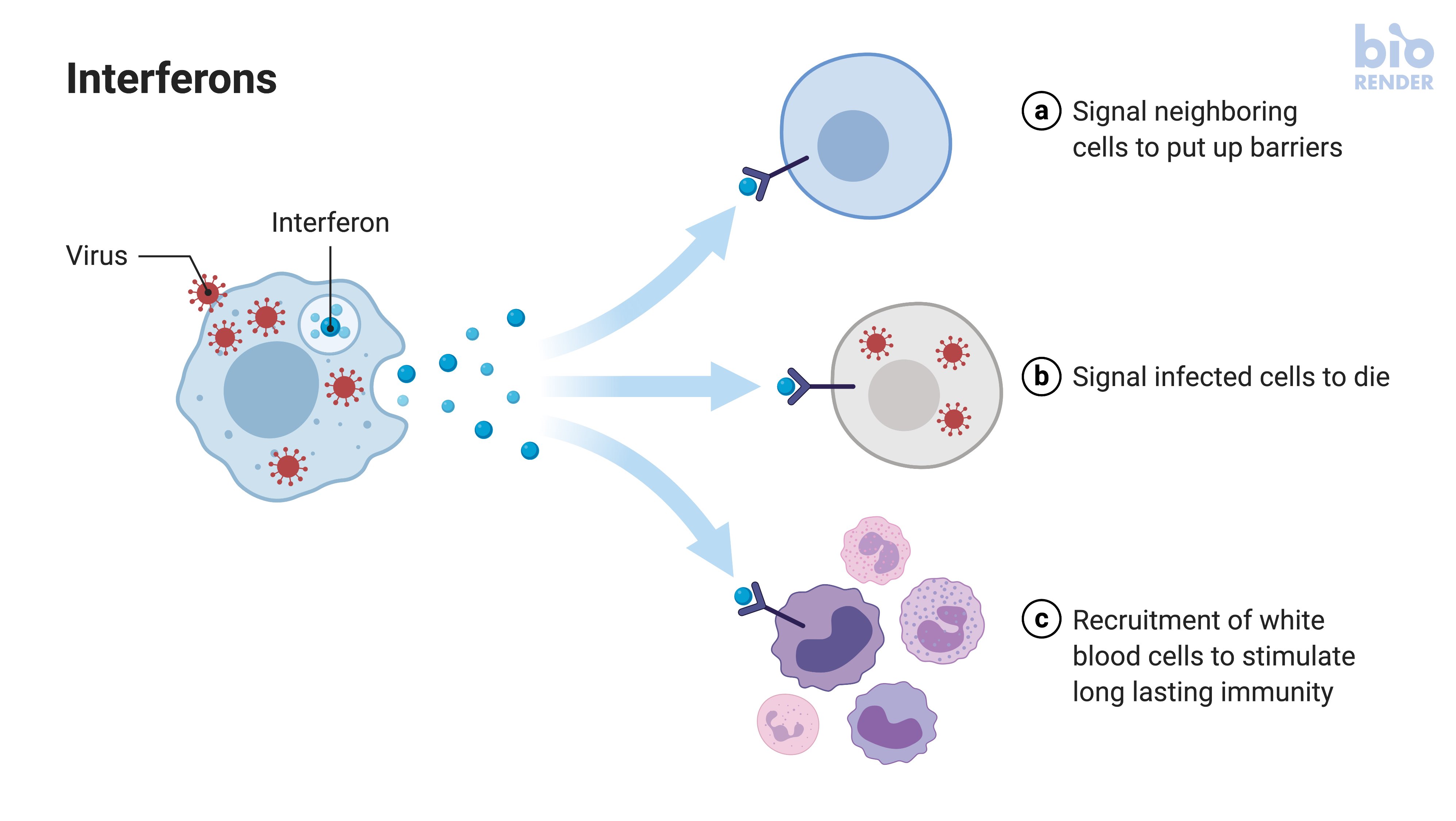 However, when cytokines are triggered without breaks, they can cause damage to the cells responding to the cytokines, and shut down the function of the organs. This is known as cytokine storm, which mediates severe disease including
COVID19
.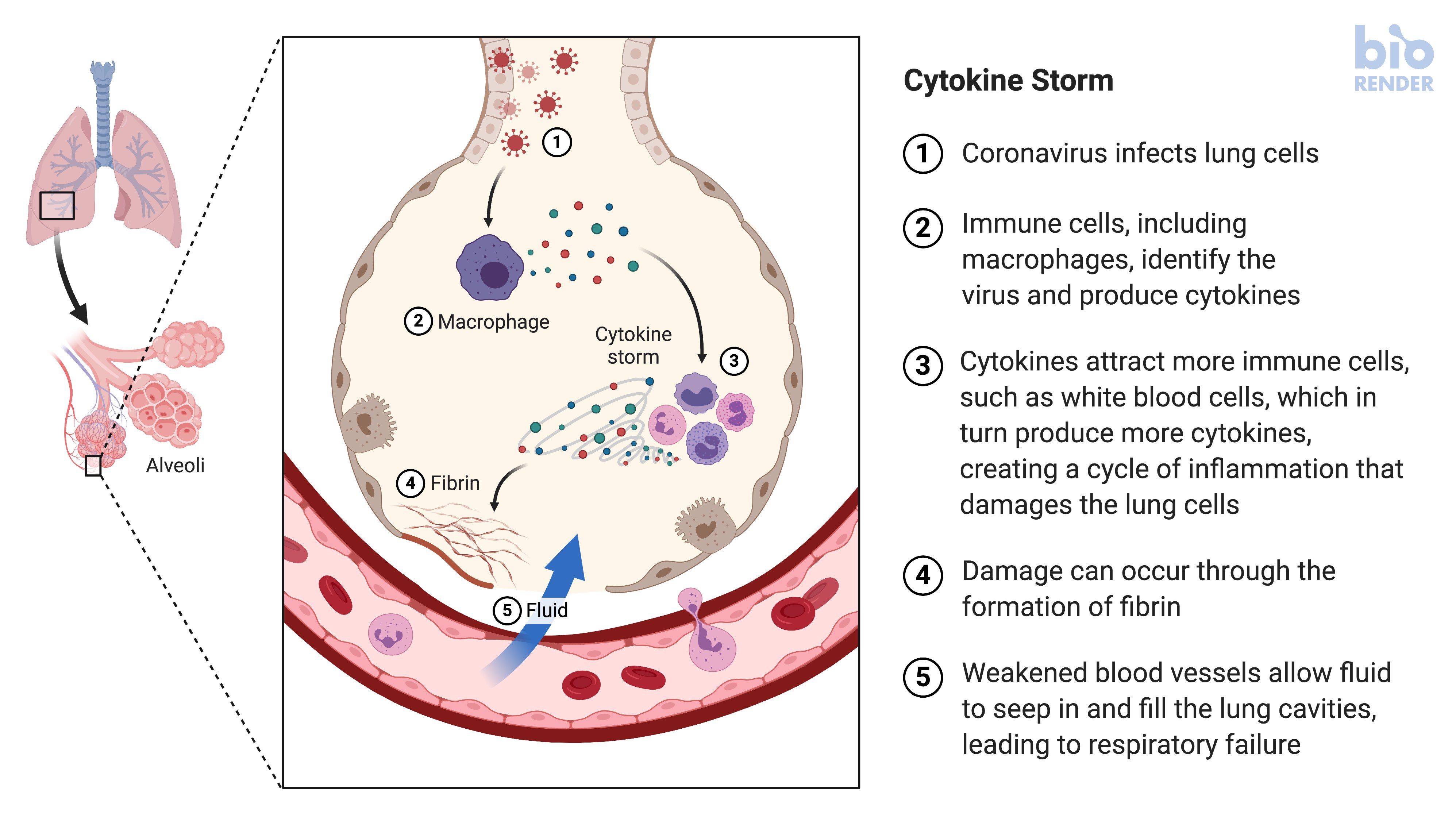 The T and B lymphocytes, the key players of adaptive immune system, require education by dendritic cells (DC) that survey the tissue for invaders. DCs detect pathogens, migrate to the draining lymph nodes and educate T and B cells to become effector cells.