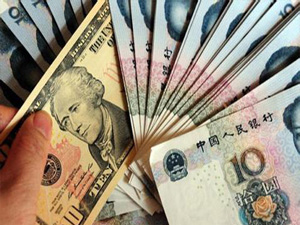 A Foreign Ministry spokesman said on Feb 14th that China hopes that "relevant sides" will look on the RMB rate issue "in a right manner". China has never undervalued its currency to get export advantages, spokesman Geng Shuang said at a news conference, adding that China will continue to push forward reform of the RMB rate mechanism.
Geng's remarks are in response to a Wall Street Journal report that said US President Donald Trump's administration is considering a new tactic to avoid direct confrontation with Beijing on the currency issue.
Devaluation RMB to boost exports has mostly been a thing of the past, during the early days of WTO membership. In general China's exports have shown little elasticity to price. I also believe that RMB exchange rate should continue to be managed by the Central Bank and Trump is probably beginning to take a more real politik with China: the less is said, the better.