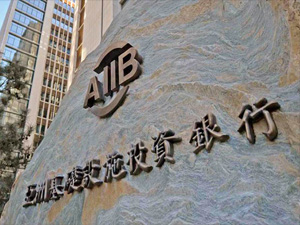 During China Development Forum 2017, AIIB head, Jin Liqun, summarized the bank's performances during 2016. Last year, the bank approved 9 projects, for a total of 1.7 billion USD. 6 of those 9 projects were cooperative projects between AIIB and other banks, like the World Bank and the Asian Development Bank. Given the success of those cooperation projects, he called for further cooperation between banks on infrastructure projects. He claimed joint effort of different banks is needed to help more countries to develop and more projects to be implemented.
During the forum, Jin Liqun also showed his support for globalisation, as he believes that globalisation has recently suffered some setbacks. He believes that, with effective domestic reforms and correct policy choices, countries can benefit from globalisation.
At the G20 meeting in Germany, financial ministers and central bank governors did not mention anti-protectionism, nor did them mentioned their traditional support for free trade, which sends even more worrying signals. Stephen Roach, from Yale University, believes that this indicates that the world is turning its back on globalization. Even Roach, however, conceives that, in order for globalisation to be more widerly accepted, governments should build much more broad-based, responsive and long-term safety nets to fund programs that deal with the costs of globalisation.
My comment:
AIIB only invests 1.7% of its resisted capital. While this may sound very little, one should also take into account that 2016 was the first operational year of the bank and that top managers has been very busy recruiting talents around the world. 9 projects does not sound a lot, but it is import to note that most of this projects have concentrated in the transport and energy sectors, which are two of the main key areas of development that central Asia needs. As far as the globalization is concerned, I tend to agree with the Roach's last comment. In fact I am an even stronger believer that, without proper domestic income redistribution mechanism, globalization may bring more harm than benefit in the short term, and, these days, people have no patience to wait for the long term.