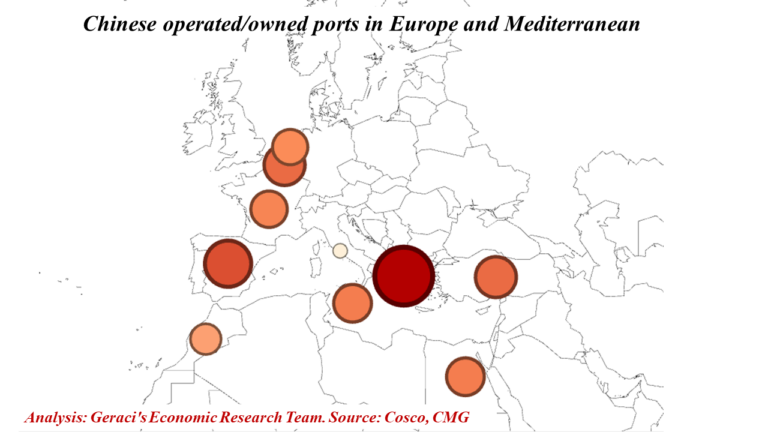 Finally, after almost two years, the Italian government shows that it has a vision and a good understanding of the dynamics of infrastructure development. the minister Enrico Giovannini, in fact, like brought back from Formiche.net, cites the important role that our ports can have in the Silk Road, the great plan of infrastructures promoted from China and to which Italy has joined exactly two years ago, in March 2019 during Xi Jinping's visit to Rome and Palermo.
In these two years, Italy and in particular the undersigned and the minister Luigi Di Maio, we have suffered criticism from various parties for having joined this initiative. I find it unfair, I was very sorry to see us attacked without merit, specularly and only for political convenience and not with reflections for the benefit of our country. Some of these criticisms, although not acceptable, had their own logic, while others responded, I fear, to party interests.
To the first group belong the doubts raised from our European, German and Dutch friends supported from the establishment of Brussels that they, cunning, immediately understood that an increase of the role of the ports of the Mediterranean, and therefore also of those Italians, in managing the traffic of goods from China and Asia would have reduced the relative importance of their ports, in the North Sea, from Rotterdam, Antwerp up to the hub of Duisburg in Germany.
Therefore, they who know how to take care of their national interests, have interpreted Italy's accession to the Silk Road as a competitive gesture. And they are right: the reason why I personally committed myself to the dossier was precisely to try to bring more traffic to our ports, as it was my duty to do. The game is, ceteris paribus, zero sum: one more container in Trieste is equivalent to one less container in Rotterdam.
I think it is intellectually honest to remember that we are partners within the Union for issues related to trade policies, but competing for issues related to promotion. I also understand the criticism of our American allies, who are engaged in a tout-court dispute against China and also commercially against the EU, let us not forget that we too enjoy a trade surplus that is not well digested in Washington.
The US saw in the accession of Italy a possible rupture of a common western front against China. A misunderstanding that I had the opportunity to clarify during my various trips to Washington, explaining to my American friends, not without difficulty, that there was no common front rupture. Indeed, we, Italy, like them, and like everyone in Europe want exactly the same things from China: to do more business and have more access to their market on an equal basis.
The shared objectives are not just my conjecture, but are demonstrated by the facts: just as Italy signed the Mou for the Silk Road, so did Luxembourg, a founding EU country, and 13 other European nations. Even the European Union signed its Investment Mou (CAI) and the United States itself signed their Phase 1 agreement, without anyone, of course, questioning the "Atlanticism" of the United States just because they have, It is quite right that they have gone ahead with their trade agreements without first agreeing with Europe, indeed creating the risk of trade diversion which is damaging Europe itself. But we'll get over it.
A little less obvious, and not compatible with the interests of our exporting companies were the harsh statements of former Foreign Secretary Ivan Scalfarotto who called the agreement signed by Italy "wretched" and "complete failure". These are not exactly diplomatic statements, and even more curious as he himself is responsible for foreign trade and has succeeded me. Any "failures" of the last two years seem, therefore, more a self-criticism to its work.
A way of expressing perhaps driven by domestic policy objectives, but not useful to our economy in crisis that floats only thanks to the growth of export. But, in a bipartisan way and to safeguard our companies, in these months I myself, in answer to the questions of Chinese interlocutors with the tone "But you, in Italy, basically, want or do not want to do business with us"I even intervened justifying the words of my friend Scalfarotto as "domestic politics" throwing water on the fire.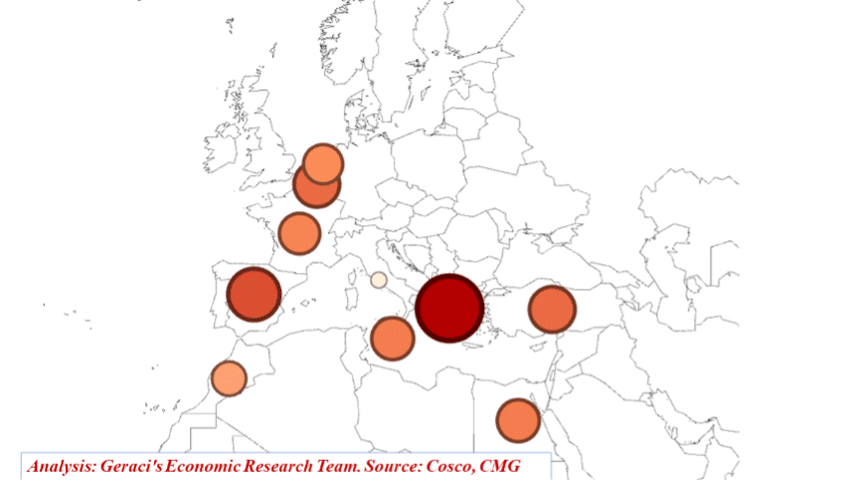 It is the same justification of domestic policy I also used to explain the critical attitude of some members of the opposition (League and Fdi) who have always raised doubts from good sovereignists on the opportunity to sell our ports. Even here, there is a semantic conflict between narration and reality: the issue of the sale of our strategic assets is justified, even more in time of pandemic where the international supply chain may suffer delays or blockages.
Perhaps few remember that I was the promoter of a screening plan from predatory investments much more stringent than the watered down version proposed by the EU and in my proposal for Recovery Plan and rescue Alitalia push for an increasingly important role of the state to protection of certain industrial sectors. But the right concern of the "right" is mitigated by two factors: first, the ports are not assets that you can physically transfer elsewhere, as well as it can happen for a factory on which it happens off-shoring.
Secondly, our ports, by law, cannot be sold to anyone. Therefore the cession of quotas capital is a worry that must be focused on other productive fields, certainly not on the ports. Who, like us who worked on it, knows the dossiers on the ports, knows well that, in the absence of any possible sale, it was simply trying to adopt a strategy that placed Trieste, Genoa and other ports as terminals of the traffic goods coming from China.
An increase in container traffic means more work on the territory, therefore increase of the local GDP, therefore greater revenues, greater cash flows and possible greater investments in order to increase productive ability, triggering therefore a positive cycle of development. I also assure the friends of the League and Fdi that goods from China arrive in Europe regardless of our protectionist desires; China has already invested in all the major ports of the Mediterranean, from Morocco to Spain, France, Germany, the same port of Rotterdam is for 10% under management to China, until turn to the east passing through Turkey, Israel, I repeat Israel, and Greece, for a total of about 15mn TEU, about 10% of European port capacity.
In order to put things in perspective, we remember that to Vado, Cosco manages approximately 120 thousand TEU, that is less than 1% of what China already has in Europe. So, the facts are that of the total Chinese investment in European ports, 99% has already been done in other countries (those that criticize us) and we, as always, folkloristically discuss closing the stables when the oxen have escaped.
The choice that remains to us is clear: either to continue to make to arrive the container from Asia in the ports of the others, or to take us also a slice of the business and to give job to our companies and our young and less young, with the advantage of being us to carry out the checks of the goods at the entrance, rather than leave them to do to the Dutch in Rotterdam, port that I know well and where I know that only 1% of the container is checked.
Practically, the real "sovereignist", that makes the interests of the Country, that worries of the quality of the goods in arrival from China and Asia, instead that to oppose, or worse to ignore, would have to push for a more proactive role of Italy and our ports on the Silk Road, as Giovannini suggests, an authority that shows that it looks even further, also citing the challenge that the Arctic is preparing to unleash on the Mediterranean, a topic I spoke of years ago, and which I will return to.
Read the original text in Italian on Formiche.net.